A revolutionary change is set to transform the rental landscape in Dubai. A 'Rent Now, Pay Later' (RNPL) scheme announced by UAE-based start-up, Keyper, is set to enable tenants to spread their rent payments over 12 months using their credit cards. At Altitude Real Estate, we believe this is an exciting development that offers significant benefits for both landlords and tenants in Dubai.
The 'Rent Now, Pay Later Scheme:
Traditionally, tenants in Dubai pay their rent in one to six post-dated cheques, often up to 12 months in advance. However, this new platform, which is expected to launch in July this year, will allow tenants to pay their annual rent in monthly installments using a credit card.
The scheme works by charging tenants a premium to pay their rent in 12 installments, with the exact amount depending on the number of payments that the landlord expects. For example, for an apartment with an annual rent of Dh100,000 to be paid in four cheques, Keyper would offer the tenant Dh105,000 in 12 credit card payments, equating to a 5 percent premium to go from four to 12 payments.
How It Works:
The platform provides a new rate for tenants, enabling them to pay in 12 installments. Following the tenant's acceptance of the offer, Keyper connects with the landlord to obtain their legal approval.
Interestingly, landlords have the option to receive their rent upfront in one payment at a discounted rate. If the tenant avails of the RNPL offer and the landlord refuses the upfront rent, there is no additional cost for the landlord. In this situation, tenants will pay in 12 installments (with a higher premium), while the landlord gets the rent as per the original payment term.
Tenants can track their payments, add new credit cards, and access their tenancy contracts through a personalized dashboard. The company currently focuses on new leases and renewals.
What Happens if Tenants End Contracts Early?
There are provisions for tenants who need to terminate their contract prematurely. Keyper follows industry standards, applying the notice period and cancellation fee agreed with the tenant at the contract signing. Importantly, the RNPL is not a loan and does not affect tenants' credit scores or debt loads.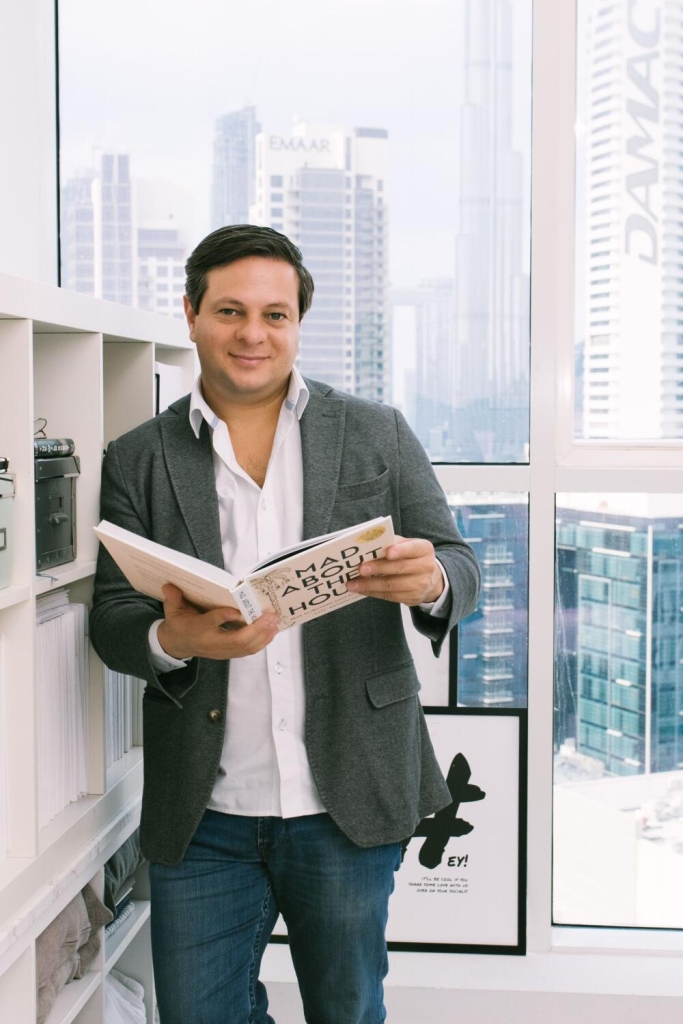 The Keyper Pilot Programme:
Keyper is launching a waitlist for tenants interested in joining the pilot batch, serving tenancies starting in July 2023. Limited spots are available, and a selection process will determine the pilot programme participants.
Why This Matters:
Traditional cheque payments can be cumbersome, error-prone, and provide a less-than-ideal user experience. The RNPL service is designed to address these issues, enabling tenants and landlords to manage their finances more easily.
This innovative approach is likely to improve tenant retention rates and reduce default rates. By allowing seamless monthly rent payments through credit cards, the risk of late or missed installments is significantly reduced. Furthermore, the scheme provides much-needed flexibility for tenants, allowing them to manage their cash flow more effectively.
Altitude Real Estate & The RNPL Scheme:
As a leading real estate company in Dubai, Altitude Real Estate welcomes this innovative platform that promises to bring a paradigm shift in the rental sector. We recognize that this initiative aligns with the evolving needs of tenants and landlords alike, reflecting the dynamism and resilience of Dubai's real estate market.
We anticipate that this platform will enhance our ability to offer superior services to our clients by integrating this payment flexibility into our operations. By doing so, we can provide our tenants with a more streamlined, flexible approach to managing their rental commitments, while also offering our landlords increased assurance of timely payments.
The 'Rent Now, Pay Later' scheme is a testament to Dubai's forward-thinking and tenant-centric approach to real estate. It offers a modern solution that addresses both tenant and landlord needs, making the process of renting a property more straightforward and financially manageable.
Altitude Real Estate is excited about the opportunities this new platform will bring to our clients and the wider Dubai real estate market. We are committed to staying at the forefront of industry trends and developments, and we believe that innovations like the RNPL scheme will drive positive change and growth in our sector. As always, we continue to be here to guide you through these changes and help you make the most of your real estate investments in Dubai.