The international financial and economic arena witnessed a significant shift with the recent expansion of the BRICS bloc. A group initially composed of Brazil, Russia, India, China, and South Africa now embraces the UAE, along with five other nations, signifying a more inclusive and holistic representation of global economies. For the United Arab Emirates, this invitation isn't just an acknowledgment of its economic prowess and potential. Here, we discuss how this inclusion impacts the UAE's economic landscape, with a particular focus on its thriving real estate sector.
UAE's Stance in the Global Arena
His Highness Sheikh Mohamed bin Zayed Al Nahyan and His Highness Sheikh Mohammed bin Rashid Al Maktoum's statements have collectively painted a picture of the UAE as a bridge connecting various economic spheres. The country's philosophy is deeply rooted in forming positive international partnerships. This isn't just rhetoric; the UAE has consistently demonstrated its commitment by facilitating global peace, security, and development.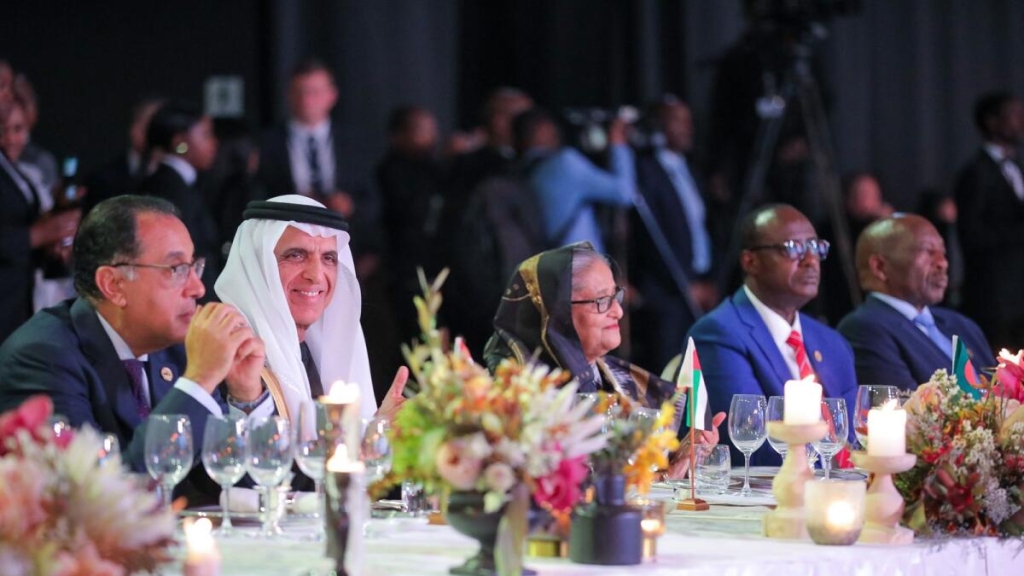 Real Estate in the Limelight
Like many other entities in the UAE's real estate domain, Altitude Real Estate stands to gain from this expanded bloc membership. With the country consolidating its position as a global hub for trade and economic development, it's only logical that real estate will experience an upswing. Here's why:
Increased Foreign Investments: The real estate market thrives on foreign investments. With the UAE now a part of the BRICS, investors from these countries will likely find the UAE's property market more appealing, leading to increased transactions and higher valuations.
Global Connectivity: As the UAE positions itself as the link between the world's north and south, east and west, we can expect an influx of international businesses setting up regional headquarters, thereby boosting the demand for commercial properties.
Economic Growth: The inclusion in the BRICS is a testament to the UAE's robust economy. As the nation embarks on this new journey, it will undoubtedly attract various industries, which in turn will bolster residential and commercial real estate demand.
UAE's Commitment to Multilateralism
The UAE's relationship with the BRICS nations isn't new. Joining the BRICS New Development Bank (NDB) in 2021 was a step in this direction, focusing on infrastructure and sustainable development. The nation's engagement isn't limited to BRICS; it is an active participant in the G20 process and will host the UN climate change conference COP28 later this year.
Conclusion
Dr. Anwar Gargash's words encapsulate the sentiment perfectly – the UAE is indeed moving forward towards new growth horizons. Its inclusion in the BRICS bloc is not just an achievement but also an opportunity – an opportunity for industries, including real estate, to evolve, expand, and excel.
For stakeholders in the UAE real estate market, the time is ripe for innovation and exploration. Altitude Real Estate envisions a future where the nation's properties aren't just structures but symbols of global unity, cooperation, and prosperity. The stage is set, and the future looks promising.